*in my best Ariana Grande voice* break up with your branding, cause your customers are boreddd.
Okay, okay. Obviously, my version doesn't work as well as her's does, but you get the point: time's up on lackluster, boring as heck branding.
That's right I said it! Of course, everyone out there isn't killing their customers softly with their cookie cutter logo and dime-a-dozen website design, but some, okay most, entrepreneurs out there are.
Before you get all upset, please believe me when I say, I'm not judging you. You've done what you had to in order to get your business off the ground and it's fine.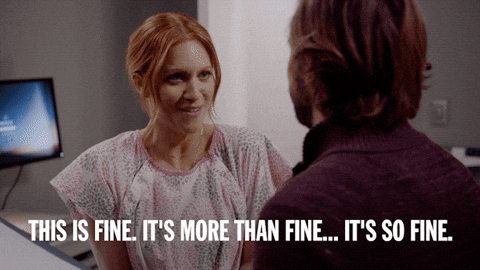 But, now that things have settled down a little, can we consider the possibility that the branding you have right now might not be doing the best job of representing you and your unique personality?
Oh, that's not a good enough reason to re-brand? Well fine, here's a few more for you:
Your customers are bored!!! Did I say that already? Good, cause I meant it! Listen, if you're not excited by your branding (i.e. your website, business cards, stationery, etc.,) then I can promise you the people you created them for aren't either. And it's costing you money.
Your magic is missing from it. Don't roll your eyes at me. You ARE magical, gosh darnit! And I won't hear anything different because I know that highlighting your unique personality and approach is the key to standing out in a saturated market. That means you can't keep hiding behind that logo you and every other wedding photographer you know got from Etsy or the that free website template.
You've evolved.: You're not the same person you were when you first built your site and threw together your logo. You're more clever, confident and badass. Your brand should reflect those changes.
Are you convinced? Good! Now you can start taking the necessary steps to create a brand that reflects the unique magic inside of you! Oh! And if you've got questions or need some help figuring out where to start, get in touch! I'm always happy to help.